Our company established in 1975, specially in the Rubber
product manufacture,all take excellent in quality and
reasonable in price, excellent in quality, the delivery
punctual as the idea. For material, Including
NBR, SILICONE, VITON, IR, IIR, NEOPER, EDPM SBR, NR ? and
so on. And also provide Oil resistant, heat-resisting,
bears the acid and alkali, bears chemistry, bears the gas,
the cold coal?And so on. Most use in steam engine vehicle
components, electronic, components, computer components,
fire equipment, medical supplies, gas, health bath
equipment?And so on. Contains O-RING, OIL SEAL, PACKING ?
and so on. We hope can have the chance to do cooperate with
your company. And create business opportunity, gains the
bilateral biggest benefit ,Thanks!!
Company Name: Yi Bin Industry Co., Ltd.
Company Logo: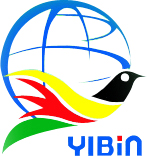 Business Type: Export, Manufacture
Main Category: Rubber/n.e.s.
Product Keyword: Oil Seals, Oil Rings, Packing
Established In: 1975
Export Percentage: 50%
Export Markets: Oceania, Middle East, North America, Africa, Europe, Asia, Middle and South America
Competitive Advantages: Well and High Quality Control, Prompt Delivery, New Product, Competitive Prices, Fit for Gifts and Premiums, Small Order Acceptable, ODM Accepted, OEM Accepted

Sell:

Rubber. Iron-clad rubber. Hardware parts, waterproof ring. Cushion gasket. Rubber parts, tight. Gasket. Rubber ring, SILICON. Hardware parts. Rubber strips, rubber products. Hardware parts, rubber-clad iron. Oil seal. Tight parts, oil seals. Silicone. Motorcycle parts, O-rings. Silicone products, rubber gaskets. Hardware parts. Auto parts, silicone. Silicone rubber. Auto parts, electronic parts, computer parts, fire-fighting equipment, medical equipment, gas, Bathroom equipment